memecon®

For contents of this Internet site is responsible in accordance with § 5 TMG:

Michael Lapp
Solferinoweg 20b
D-70565 Stuttgart
Germany

Phone: 0711 7156685
Fax: 0180 5060 3489 3497
E-Mail: michael.lapp@memecon.com

VAT-No.: DE268514158

Applicable law: German

Place of jurisdiction: Stuttgart

Essential characteristics of the services: Consulting, Coaching and Training

Professional liability insurance:
AllianzVersicherungs-AG
10900 Berlin
Scope of application: Worldwide


D-U-N-S®Nummer: 341282625

Postal address:

Michael Lapp
Postfach 810304
D-70520 Stuttgart
Deutschland

Registered Trademarks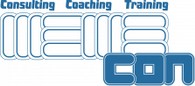 is a registrated Wort-/ Bildmarke at Deutsches Patent- und Markenamt (No. 30 2008 008 714).

memecon®
is a registrated Wortmarke at Deutsches Patent- und Markenamt (Markennummer 30 2008 042 448).

MeaningDesign®
is a registrated Wortmarke at Deutsches Patent- und Markenamt (Markennummer 30 2011 005 576).

Photographies:

All photography by ©memephoto,
except:
Wave by ©nomirg - Fotolia.com
Video Wave by ©V_M EpicStockMedia - Fotolia.com
Crowd People Green Screen © Creative Film

Collages based on:
Signs by © Klaus Eppele Fotolia.com
Cubes by © Jezper - Fotolia.com
Spheres by © FreshPaint - Fotolia.com
Spherecube by © tom - Fotolia.com
Future city by © Angela Harburn - Fotolia.com
Communication cloud by © James Thew - Fotolia.com
Homepage © memephoto © BeTa-Artworks - Fotolia.com © AA+W - Fotolia.com © scusi - Fotolia.com © lassedesignen - Fotolia.com © by-studio - Fotolia.com © Kurthan - Fotolia.com © drizzd - Fotolia.com © alphaspirit - Fotolia.com © Jezper - Fotolia.com © senoldo - Fotolia.com © Yuri Arcus- Fotolia.com © pressmaster - Fotolia.com © vege- Fotolia.com © snapgalleria- Fotolia.com © vege- Fotolia.com
Meaning design process © Ingram © Andriianov - Fotolia.com, © BildPix.de - Fotolia, © fotodesign-jegg.de - Fotolia.com © corepics - Fotolia.com
Meaning carrier © Ingram © Kurhan - Fotolia.com
memeorder Application support © Ingram, © luchschen - 123rf, © memephoto
Changemeter © dny3d - Fotolia
Change management © Mike Kiev - Fotolia, Yuri Arcurs - Fotolia
Leadership tasks © alphaspirit - Fotolia, © 18percentgrey - Fotolia
Flyer © Ingram, © fotofürst - Fotolia, © Mopic- Fotolia
Models © Ingram, © adimas, © fotofuerst, © mirpic, © Andriianov, © BildPix, © fotodesign-jegg, © corepics, © Rawpixel, © Okea
Models for Profiling © Ingram
Models for Strategy © Ingram
Models for Business modeling © Ingram
Models for Governance © mirpic
Models for Change management © adimas
Models for Workshop catalysis © Rawpixel,
Models for Cross functions © fotofuerst
Models for Idea development © Ingram
Models for Communication Management Andriianov, © BildPix, © fotodesign-jegg
Models for Business designing © corepics
My Guiding principles (Recognize
© drizzd - Fotolia
.com, Thematize, Draft, Formulate, Understand, Know
©
memephoto, Perceive
© Henry Bonn - Fotolia
, © Andriianov - Fotolia.com, © BildPix.de -
Fotolia, © fotodesign-jegg.de - Fotolia.com, Accept
© Robert Kneschke - Fotolia
.com,
© senoldo - Fotolia
.com, Do
© Yurok Aleksandrovich - Fotolia
,
© Andreas Haertle - Fotolia
.com)

All rights reserved. No guarantee for correctness, completeness and timeliness of the provided information.

1. Limitation of liability

Contents of this website

Contents of this website are provided with greatest possible care. The provider takes no guarantee for the correctness, completeness and timeliness of available contents. The use of contents of this website takes place at one's own risk. In particular named contributions show the opinion of the respective author and not always the opinion of the provider.

Availability of this website

The provider will strive to offer the service as uninterrupted as possible. Unfortunately with all care however down-times cannot be excluded. The provider reserves himself the right to change or stop its offer at any time.


External links

This website contains linkages to third-party Websites ("external links"). The respective providers are liable for their contents. With the first linkage to the external link of third-party contents the provider examines whether any law violation exists. At the time no law violation were evident. The provider does not have any influence on the current and future organization and contents of the linked sites. Setting external links does not mean that the provider adopts contents lying behind the references or links as his one's. Without concrete hints about law violation continuous control of these external links are not reasonable for the provider of this website. However with knowledge of law violation such external links are deleted immediately.

Advertisement

For contents of advertisement the respective author is responsible, just like for contents of the advertised websites. The representation of the advertisement does not represent acceptance by the provider of this website.

No contractual relation
No contractual relation between the user and the provider comes off with the use of this website. To that extent also no contractual or quasi-contractual requirements result against the provider.

2. Copyright / Intellectual property rights

On this website published contents are subject the German copyright law. Any utilization not certified of the German Copyright require the previous written agreement of the provider or respective right owner. This is valid in particular for duplication, edit, translation, storage, processing and/or reproduction of contents in data bases or other electronic media and systems. Contents and rights of third parties are labeled as such. The unauthorized duplication or passing on of individual contents or complete sites is not permitted and punishable. Only the production of copies and downloads for the personal, private and not commercial use is permitted.

Links to this website are at any time welcome and require no agreement by the provider of the website. The representation of this website in external frames is only possible with permission.


3. Data protection
4. Applicable right
It is exclusively valid the relevant right of the Federal Republic of Germany.
5. Special use conditions
As far as special conditions for individual uses of this website deviate from the aforementioned numbers 1. to 4., it will be expressly mentioned in appropriate place. In this case the special use conditions are valid for this individual case.
Additionally, it is expressly pointed out that free offers to download files may be used exclusively for personal purposes. A use for commercial purposes - in particular sale to third - is forbidden, if no previous written approval took place by memecon.

Source: Juraforum.de