In this section I introduce books that gave me a lot of inspiration. These are some books that I suggest. Unfortunately not all books are available in English.

Title: High Trust, The Future of Consulting
Author/ Publisher: Zukunftsinstitut GmbH
Publication date: 2004
ISBN: 3-938284-00-5
This publication of the Zukunftsinstitut (Future Institute) describes the consulting market in its different facets. Very helpful for the development of business models in the field of consulting. (Only in German)

Title: COBIT 4.1
Author/ Publisher: IT Governance of institutes
Publication date: 2007
ISBN: 1-933284-72-2
This publication of the ISACA is one volume out of a set about IT-Governance. It consists of structured approaches that can be adapted in a generalized way for other areas than IT.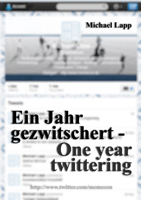 Title: Ein Jahr getwittert - One year twittering
Author/ Editor: Michael Lapp
Publication date: 2013
ISBN: 978-3848254491
These are the first one thousand tweets of memecon with an index. It offers interested readers a treasure of aphorisms about economical, technical, human and other topics. (Bilingual: German/ English)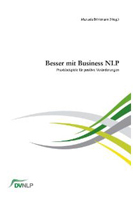 Title: Besser mit Business NLP
Author/ Editor: DVNLP
Publication date: 2010
ISBN: 3-981395905
In this first book of the DVNLP various authors describe the application of NLP in the business.
(Only in German).
Excerpt in English - here.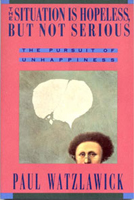 Title: The Situation Is Hopeless But Not Serious
Author/ Publisher: Paul Watzlawick
Publication date: 1983
ISBN: 0-393310213
This book stands for a set of books of Paul Watzlawick, which describe communication with practical examples. Many might know the story about the hammer, the picture and the neighbor.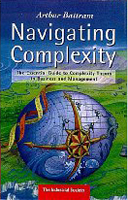 Title: Navigating Complexity
Author/ Publisher: Arthur Battram
Publication date: 1998
ISBN: 1-85835-870-1
This book describes the elements of complexity theory almost like an encyclopedia. Here you find simple topics such as Complexity, Meme, Self organization, Attractor, Autopoiesis etc. In each chapter you find a book list for further reading.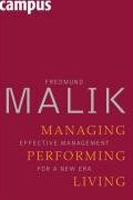 Title: Managing Performing Living
Author/ Publisher: Fredmund Malik
Publication date: 2009
ISBN: 3-593382784
This book is a must for everybody with leadership responsibility. Fredmund Malik supplies his management knowledge, which he publishes for years in his newsletter MoM, reduced to the substantial.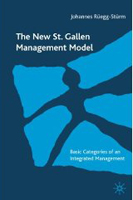 Title: The New St.Gallen Management Model
Author/ Publisher: Johannes Rüegg-Stuerm
Publication date: 2004
ISBN: 3-258066299
This book describes the new St.Gallen Management Model with its elements. This model consists of the substantial management aspects and is the basis for many St.Gallen approaches. The one-hundred pager is detailed by a five-volume work Einfuehrung in die Managementlehre.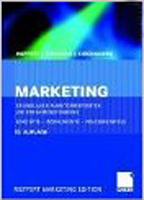 Title: Marketing
Author/ Publisher: Heribert Meffert, Christian Burmann, Manfred Kirchgeorg
Publication date: 2008
ISBN: 3-409690182
This book appears regularly in new edition. For years it accompanies me regarding fundamental questions on marketing (only in German).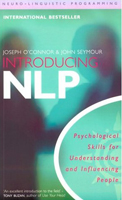 Title: Neurolinguistic Programming
Author/ Publisher: Joseph O' Connor, John Seymour
Publication date: 2006
ISBN: 1-855383446
This book offers an outstanding overview of NLP. All substantial elements are explained. Since years a standard book.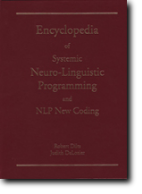 Title: Encyclopedia OF Systemic Neuro-Linguistic Programming and NLP new Coding
Author/ Publisher: Robert Dilts, Judith DeLozier
Publication date: 2000
ISBN: 0-9701540-0-3
This two-volume work can also be seen on the following website http://nlpuniversitypress.com/ . Here you find almost all aspects of NLP, which were developed and published over years in various books by Robert Dilts and his team. Organized like an encyclopedia it offers a fast access to the subject of NLP.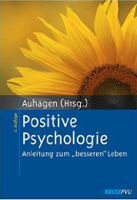 Title: Positive Psychologie
Author/ Publisher: Ann Elizabeth Auhagen
Publication date: 2004
ISBN: 3-621-27555-X
This book describes the new approaches of Positive Psychology. So far the clinical psychology took care of "pain" like fears, stress and so on. Now the science discovers the weak well-being as field of work - the Positive Psychology is focussed on the positive, understands itself as scientifically founded and wants to affect people positively. Very inspiring.(Only in German)

Title: Methoden der Diskurslinguistik
Author/ Publisher: Ingo H. Warnke, Jürgen pointed Mueller
Publication date: 2008
ISBN: 3-110200414
This book provides articles about discourse linguistic of different authors. For me the description of DIMEAN (Diskursliguistische Mehr-Ebenen-Analyse) is particularly interesting. It provides an complete structure for language analysis. (Only in German)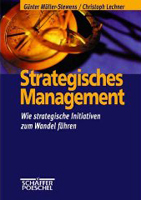 Title: Strategisches Management
Author/ Publisher: Günter Mueller Stewens, Christian Lechner
Publication date: 2001

ISBN: 978-3791024677
This book covers various models about strategy. The so-called St.Gallen General Management Navigator is thereby the process for strategy development and shows how to arrange individual elements (e.g. vision, mission). I use this book as reference (only in German).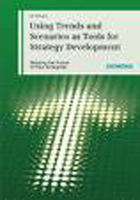 Title: Trend and Scenarios as Tools for Strategy Development
Author/ Publisher: Ulf Pillkahn
Publication date: 2008
ISBN: 3-895783048
This book supplies with a very detailed overview to trend research. It explains from a historical overview up to procedures for the strategy development based on trends and scenarios. Very recommendable.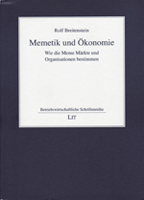 Title: Memetik and Economics
Author/ Publisher: Rolf Breitenstein
Publication date: 2002
ISBN: 3-825862461
This book offers an effective introduction into Memetics. The substantial elements of memetic are defined and transferred to Economics.