I know that I don't know.
Socrate

Everybody interprets the daily abundance of information, in order to understand the core message, importance and interrelation - for oneself, for you and for others. The target-group understands the better, the more active the message is designed. Meaning design is in all phases of activities and projects critical to success. Improve your business, by explaining the meaning of your activities - so that everybody knows more.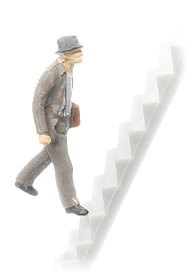 Recognize
Find, develop and describe common ideas in the idea collection.


Thematize
Derive in the topic structuring from core problems, causes and effects, your goals. Organize them and document the expected effects.


Draft
Develop alternative concepts for the realization of goals and decide one concept in the concept development.


Formulate
Transfer your concepts in target-group oriented communication measures and a specified communication plan with publications, meetings and events. Ensure effective communication.


Perceive
Realize your communication plan and ensure the reciprocal exchange with the target-group.


Understand
Improve the consideration of your concepts through respective information, pro-active discussions of the target-group expectations and the understanding of all involved people.


Agree
Foster effective and frictionless realization with motivating measures and commitment management.


Do
Extended business engineering helps for business process management, information management, benchmarking, project management and similar management approaches.


Know
Consolidation and development of the concepts is supported by governance, skill management and a pro-active change management.