Only those who know their goal, find their way.
Laozi

My target group is characterized by the following attributes:

Your Potentials

You take up challenges.


You have targets and visions.


You have the required knowledge.


You shape and push changes.


You operate in a productive network.


Your Wishes

Customers, who are enriched by your services.


Partners, who let you achieve better results together than everybody by oneself.


Colleagues, who get involved enthusiastically.


Strategies, which realize performance potentials.


Abilities, which open up new opportunities.


Ideas, which electrify your colleagues, partners and customers.


Your Opportunities

Increase trust by generating an effective corporate culture.


Make strategies and targets understandable.


Share knowledge with colleagues, partners and customers.


Make decisions on a basis of at least three alternatives.


Create a viable working environment.


Your Perspectives

You belong to the activists.


You understand the meaning of human perception and communication.


You foster and ask for qualified development and realization of ideas.


You know that intentional communication can be created efficiently.


You can put yourself in the position of your colleagues, partners and customers.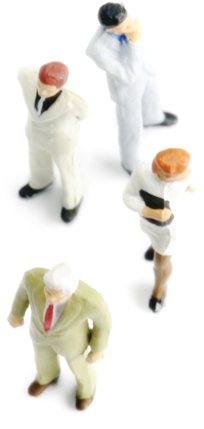 memecon offers solutions for the following organizations:

i.e. profit-oriented large and mid-sized enterprises.

i.e. large organizations in the area of social work, disaster control/ emergency services, environmental protection, foreign aid, people rights, civil rights, research, education, and religious organizations.

i.e. public administrations of regional, national or global scope.

i.e. non-organizational individuals.



The supported functional levels are:

consists of the highest leadership level of an enterprise, e.g. owner, managing director, CEOs.

consists of the leadership of individual functional areas or projects, e.g. Purchase, Production, Logistics, and Sales.

are the members of an organization, which do not belong to management.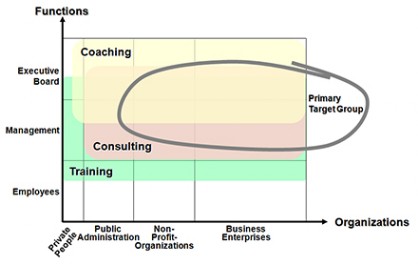 The primary target group of memecon methods are leadership people in business enterprises, Non-profit organizations and Public Administration.

memecon -
your solution source for the future.