The internal and external requirements need new management concepts. There is no time and understanding for the development of detailed guidelines - and to comply. A shepherd does not lead each sheep individually, but herds the herd as a whole. The same way governance offers a framework that is adaptable to any enterprise.

Optimize your governance. The following memecon procedures are available: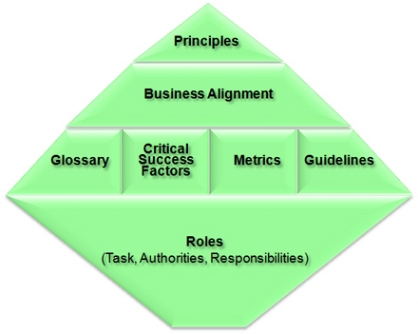 The governance model focuses on the basic aspects of collaboration that lead often to conflicts. It minimizes the occurrence of friction by designing and publishing the seven building blocks of governance.

The difficulty of governance comes from different interpretations of the internal regulations, which differ the more, the less they are documented.

The following procedures are available:
Governance check analyzes the availability and quality of the existing Governance in business enterprises, nonprofit organizations and public administration. Within a one-day workshop, existing governance elements are collected and evaluated. Based on the results optimization potentials for the governance are derived.

The governance development (re-)creates governance elements in business enterprises, nonprofit organizations and public administration. Depending upon current governance conditions and the size of the organization a workshop layout is prepared. The participants develop the governance elements in maximally four days. The results are combined and brought into a communicable form.


Governance improves co-operation, increases the productivity by minimizing conflicts and creates process stability, since all participants follow the same rules.